Winter Fun and Events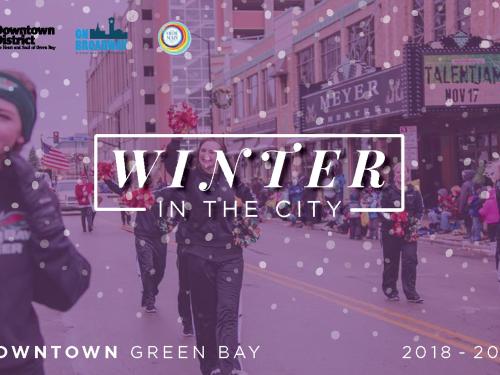 There's still plenty to do when the Frozen Tundra...freezes! Holiday festivities of course, but plenty of other events to enjoy the winter chills while chasing away the winter blahs!

Well, move indoors to start with. The Weidner Center-on the UWGB campus and the Meyer Theater-just two blocks away have a winter's worth of shows planned. Just across the Fox River, grab a burger and drink while watching classic movies, or listening to up and coming musical artists at the Tarlton Theater. Get ready for Christmas with "A Frank's Christmas" or ring out the year with "The Best of 2016". Enjoy concerts by the Green Bay Civic Symphony or the Allouez Village Band. The Brown County Arena and the Resch Center also have great events going on all through the cold weather months. Take the kids to "Sesame Street Live" or spend some time looking forward to springtime at the Home and Garden Show or the Winter Wedding Show. Just because the Packers aren't playing every weekend doesn't mean that you can't experience the history of the team at the Packers Hall of Fame every day.
Outdoors, enjoy the Peace Tree lighting, or the Lighting Ceremony on Broadway to kick off the season. Warm up with the Wine & Beer Walk, the Broadway Beer Hop, the International Cuisine Crawl, or New Year's (US Bank) Eve! For the prospective newlyweds of 2019, start your planning early at the Bridal Show on Broadway-clothes, photographers, flowers, and venues all in one place (and remember the Quality Inn is perfectly placed to provide the rooms you will need for your out of town guests!).
Spend at least some time around town, too. Hop on the "Polar Express" at the National Railroad Museum. Or stay indoors for their "Festival of Trees". Or step back and enjoy the spirit of Christmas past at Heritage Hill State Park, and Christmas present with the WPS Garden of Lights at the Green Bay Botanical Garden. Go to the NEW Zoo and go indoors to feed a giraffe, or stay outdoors and try to tell the penguins that it is too cold... Or you can still visit the Bay Beach Wildlife Sanctuary and walk the trails.