Wineries and Breweries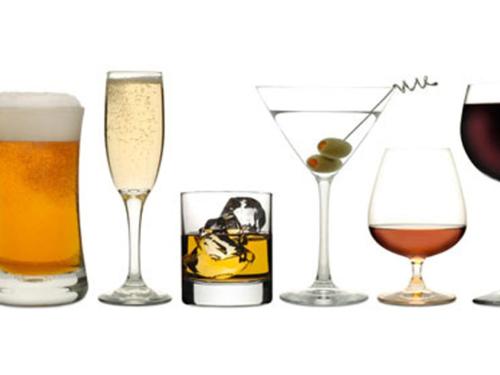 Be it grain or grape, friends of fermentation will find plenty to sample in and around Green Bay! Several craft breweries and specialty wineries are ready year around to treat you to a unique, local tasting experience.
Downtown
AARDVARK WINE LOUNGE
Green Bay, WI 54301
​920-737-9228
Located in downtown Green Bay, the Aardvark offers an exciting list of South African and other New World wine as well as delicious small plates. Our self serve wine machines allows you to taste up to as many wines as you like by the pour!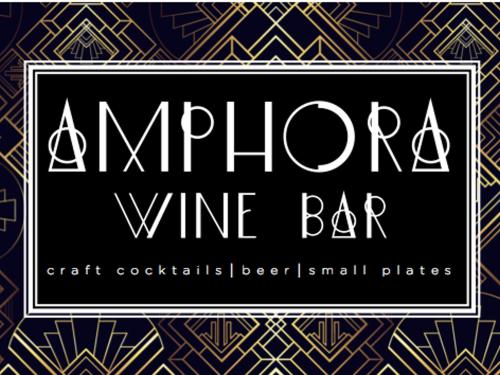 AMPHORA WINE BAR
131 North Broadway
Green Bay, WI 54303
Opening in February,
Green Bay's newest w
ine bar will
offer wines from around the world, in an elegant and relaxing Art-Deco, 1930's ambiance. Also featuring small plates, hand crafted cocktails and craft beer. Just a few blocks away from the hotel.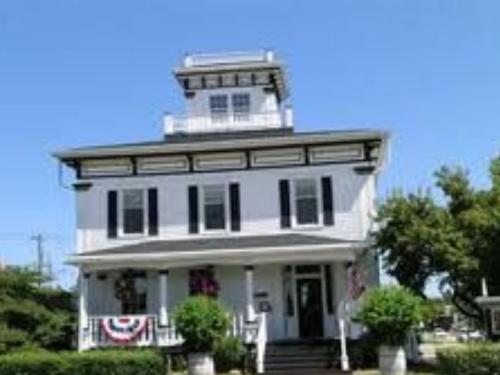 CAPTAIN'S WALK WINERY
345 South Adams Street
Green Bay, WI 54301
920-431-WALK (9255)
Captain's Walk Winery offers premium wine tasting in a laid-back atmosphere. Savor your glass with a plate of truffles, savory crackers and real Wisconsin cheeses. You can relax on the porch, in our tasting room or upstairs in our comfortable lounge. We know our wines extremely well and are proud to share them with you.
Conveniently located right across the street from the hotel, Captain's Walk Winery is open for tastings daily and we host fun events throughout the year!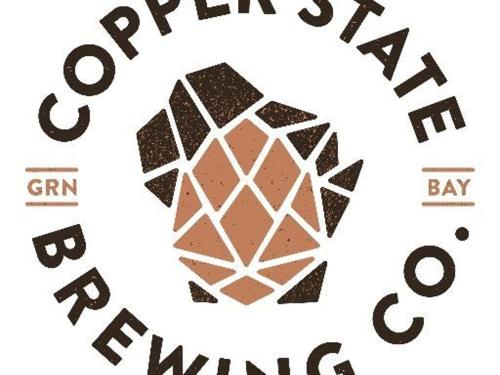 COPPER STATE BREWING
313 Dousman Street
Green Bay, WI 54303
920-489-8575
It all started with our connection – a family coming together to craft great beer. And it's a true family – our owners are all related, whether as siblings, cousins, or long-time friends that became honorary family members. Join us for the full brewery experience – take a tour to learn how we brew our beer, stop by the tap room for a pint with friends, or sit down to enjoy a meal of unique takes on gastropub favorites.
Only a short walk from the hotel!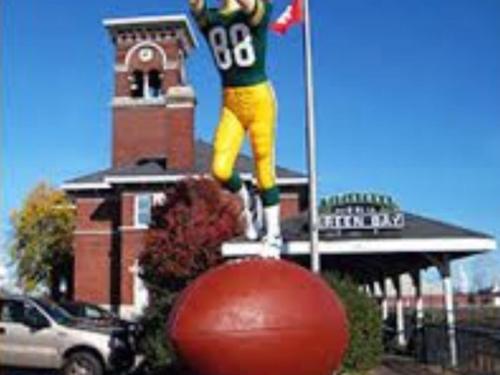 TITLETOWN BREWING COMPANY
200 Dousman Street
Green Bay, WI
920-437-BEER (2337)
Voted America's best brewpub for two years in a row! Opened in 1996, Titletown Brewing is the daddy of Green Bay's breweries. Located in the old Chicago & North Western Railway depot, and in the adjacent Tap Room in the former Larson Canning building; Titletown offers an array of beers, and soft drinks (try the Sno-Cap root beer!) brewed onsite. Try their lunch and dinner menus, and take a tour to see the way beer is made. Only a short walk from the hotel.
In Town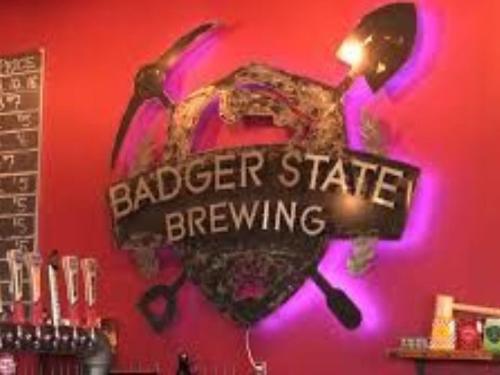 BADGER STATE BREWING
990 Tony Canadeo Run
Green Bay, WI
Badger State Brewing Company is an award winning destination craft brewery, tap room, beer garden, and upscale event hall located in the Lambeau Field Stadium District (only ten minutes from the hotel). Featuring a beer-only Tap Room with 24 beers on tap that are all from the state of Wisconsin, an outdoor beer garden, and The Barrel Haus-an event hall hosting wedding receptions, tailgates, and coporate events. Ticketed tours are offered on Saturday's!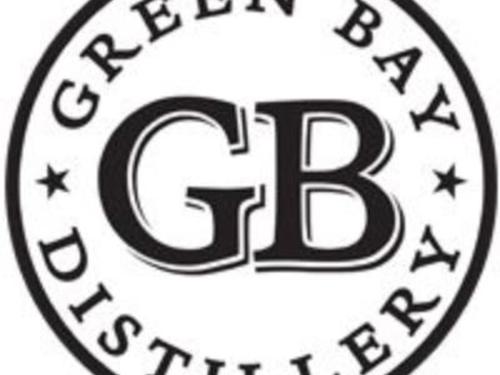 GREEN BAY DISTILLERY
835 Mike McCarthy Way
Green Bay, WI 54304
920-393-4403
Welcome to Green Bay Distillery, located directly across from Ray Nitschke Field and within walking distance of Lambeau, it is only ten minutes from the hotel. Green Bay Distillery is a family-friendly, sports-focused restaurant, featuring sixty-six menu items – all with genuine Wisconsin flavor. But aside from the great food and friendly atmosphere, Green Bay Distillery has much more to offer. Our indoor/outdoor patio room with large glass garage doors is a favorite for Packer tailgating. This room also features a full bar and huge projection screen.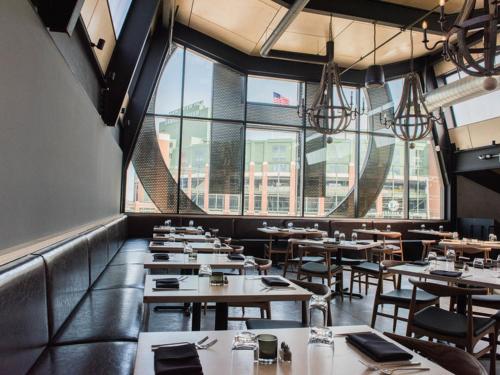 HINTERLAND BREWING
1001 Lombardi Avenue
Green Bay, WI 54304
920-438-8050
We invite you to try our Hinterland beer at the restaurant attached to the brewery in Green Bay, in the Titletown District across from Lambeau Field, just ten minutes from the hotel.
Brewery Tours are reserved on a first come first serve basis on Saturdays at noon, 1pm, 2pm, and 3pm. Tours include a souvenir glass and a beer.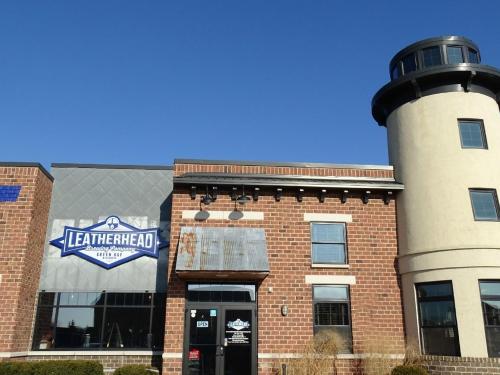 LEATHERHEAD BREWING COMPANY
875 Lombardi Avenue
Green Bay, WI 54304
920-544-9230
Unfiltered Beer for Unfiltered People. Leatherhead Brewing Company a new experience in craft beer drinking. Green Bay's newest brewery and only brewery or bar in the area with a Pour Your Own Beer system. You can sit at one of our tap tables or belly up to the beer wall and pour yourself a cold one. Or just sit back and let one of our knowledgable bartenders help explain some of the unique flavors of our craft beer. Only ten minutes from the hotel!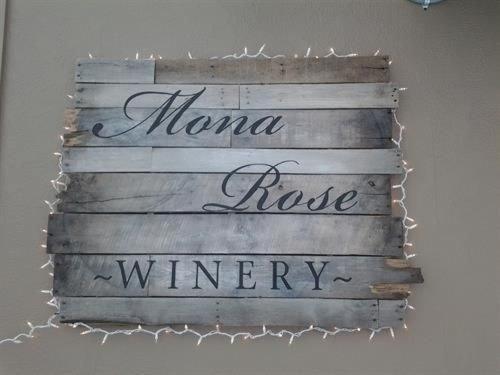 MONA ROSE WINERY
2696 South Packerland Drive
Green Bay WI
920-371-2995
We are located in Ashwaubenon near Austin Straubel Airport, only 20 minutes from the hotel. We specialize in small batch hand-crafted local wines. Our fermentation room is located on site and open for public viewing.
In addition to our regular hours, we are open by appointment for private tastings and parties at Mona Rose Winery or your location of choice. For private parties, our guests are welcome to bring in or cater food.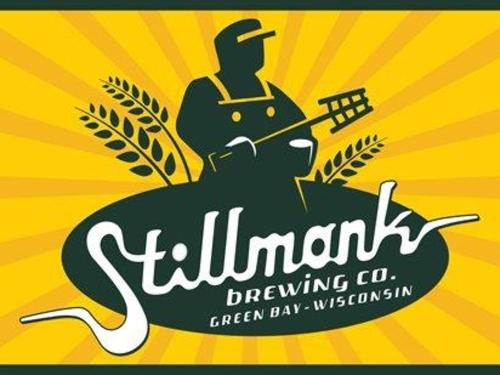 STILLMANK BEER COMPANY
215 North Henry Street
Green Bay, WI 54302
920-865-BEER (2337)
Stillmank Brewing is an independently owned Wisconsin family craft beer company located at 215 North Henry Street in Green Bay. Stillmank is best known for Wisco Disco, an ESB style ale brewed with lactose. This gives Wisco Disco its smooth body, and makes it a perfect match to pair with your favorite cheeses. Only ten minutes from the hotel!
Out of Town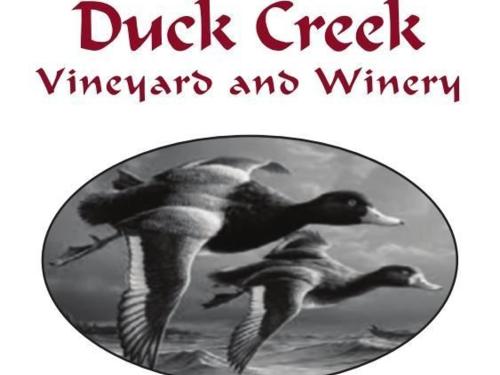 DUCK CREEK VINEYARD & WINERY
5046 County Rd R,
Denmark, WI 54208
Phone: 920-863-2104
A Wine Tasting Bar where visitors can sample our award winning wines.

Make your own wine at U-Vin! Select a wine you'd like to make and we'll provide everything you need and help you prepare the juice, then you can return to pick up, bottle, cork and label your 28 bottles of wine.
Winery and Vineyard Tours available upon request. We invite you to visit our vineyard, winery and wine shop, just 25 minutes from the hotel.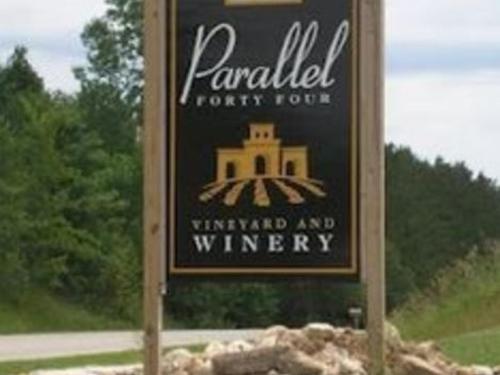 PARALLEL 44 WINERY
N2185 Sleepy Hollow Road
Kewaunee WI, 54201
920-388-4400
With a beautiful Wisconsin landscape as our backdrop (just over half an hour from the hotel), we invite you to visit our Parallel 44 location to sample our award winning wines, stroll through our 10 acre vineyard, tour our winery, relax on our patio and enjoy the beautiful view! Our wine tasting includes 5 wine samples of your choice, available year round in our tasting room, for a small fee (last sampling begins at 4:45 pm).