Downtown Event Spaces
Besides our own meeting area, downtown Green Bay boasts an adundance of event spaces of all types and sizes. Business meetings and presentations, cocktail parties and receptions, bands or dinners-be they casual, formal, quiet, festive, or anywhere in between-downtown Green Bay has it all available to you...and that means it's all available to you within eight blocks of of the hotel! Your guests have only a short drive or an easy walk to your event, or contact our Sales office (Monday through Friday, 9am-3pm, at 800-252-2952, ext #111) to ask about transportation for groups at our hotel.
Angelina's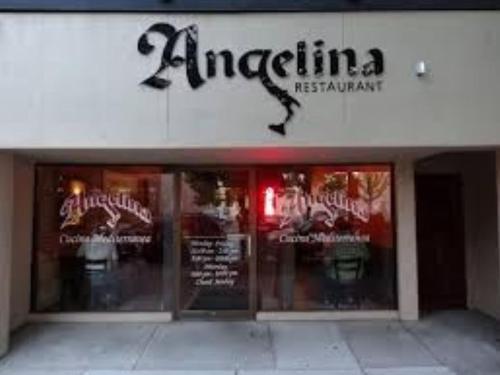 Semi-private corner of the dining room, can seat 20-30 people. Four blocks
from the hotel
.
Automobile Gallery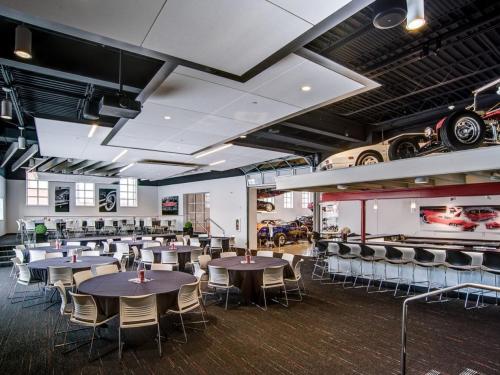 Except for Lambeau Field, this is Green Bay's unique meeting and event venue! Hold you meeting, conference, or reception among almost 50 restored calssic and antique autos from every decade of the past century. And the location couldn't be more convenient-just across the street from the hotel!
Executive seating up to 20, lounge area including wet bar, banquet seating up to 128 (with expansion for larger groups), flexible space for meetings & conferences. There are even full catering kitchen and bar facilities on site, with a preferred caterer list available upon request.
Black & Tan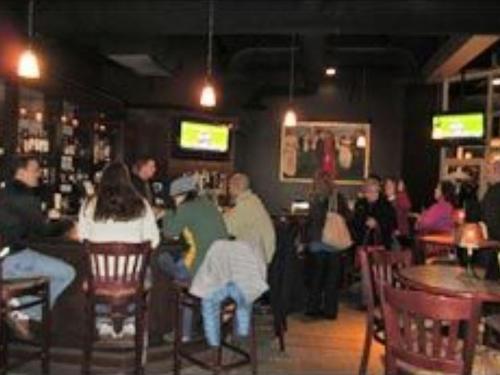 • The semi-private back corner of the dining room can accommodate groups of up to 16.
• The Terrace Room can accommodate groups of up to 80 and is a private space with a door and can have a private bar.
• The Dining Room can host up to 150 with a bar.
• The Lounge can accommodate groups of up to 100, this is a bar atmosphere that is great for cocktail events.
• The Penthouse is on the ninth floor of the building and can only be accessed via elevator and one flight of stairs. The room can accommodate groups of up to 20 people (16 with AV).
Just two blocks from the hotel.
Captain's Walk Winery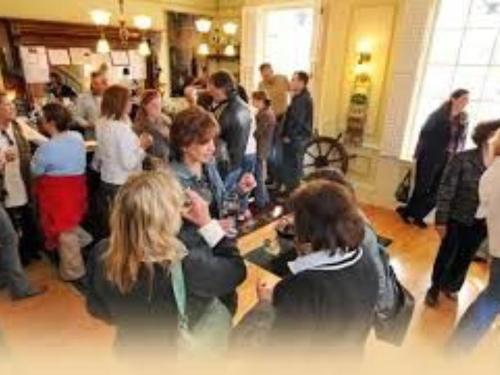 For casual or formal (but relaxed) events, hold your event at Captain's Walk Winery! A variety fo spaces to comfortably accommodate a variety of guests.
Lounge-Up to 12 Guests
Wine Bar Bistro-Up to 25 Guests
Tasting Room-Up to 50 Guests
Entire Winery-Up to 75 Guests
And the location is very convenient-just across the street from the hotel.
Fox Harbor Pub & Grill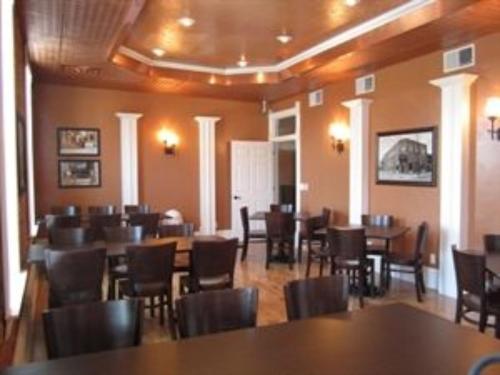 A perfect place for a casual time! Their private party room (located on the second floor) is perfect for your a corporate meeting, reception, or birthday party; featuring a full-service bar, restrooms, and a balcony facing the river and overlooking our patio.
Another great venue just across the street from the hotel.
Fox Heights Pub & Grill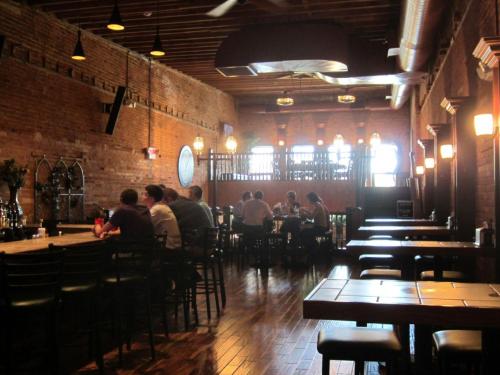 For groups of 50-100 people, a space with its own bar, booths, tables-and a balcony! Located close to the City Deck and riverwalk, and only six blocks
from the hotel
.
Gather on Broadway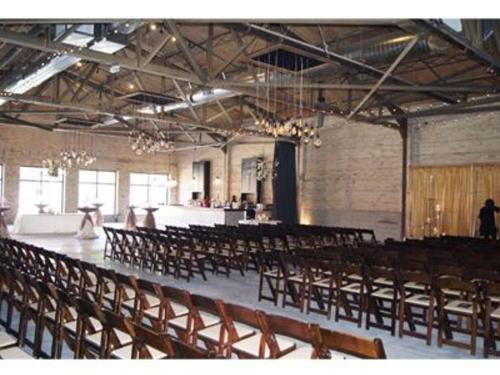 The people at Gathering on Broadway are really excited to introduce downtown Green Bay's newest multi-use venue that can be used for weddings, corporate events, private parties, and non-profits. With a great private dining room that offers smaller groups the opportunity to experience an intimate chef's table experience.
Only 5 blocks
from the hotel
, in the Broadway District.
Hagemeister Park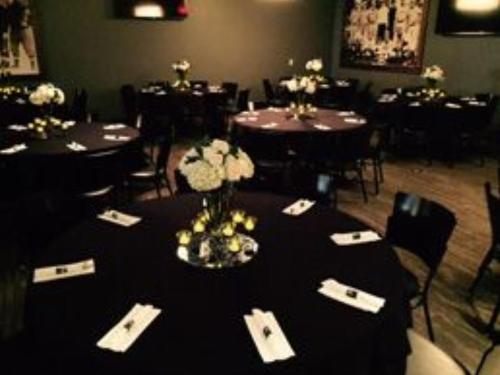 Hagemeister Park wants to be your downtown destination for meeting and event needs. Their "1919" room can accommodate up to 120 people. The "1919" room can be divided into two smaller rooms; the Bay Room, which can accommodate up to 32 guests, and the Staley room, which can accommodate up to 80 guests. Their amenities include:
Free Wi-Fi access
Wireless microphones
Podium
80 inch televisions available in the "1919" room and Staley room.
42 inch television available in the Bays room.
Wireless computer and Power Point capabilities
Only six blocks from the hotel, right on the river.
Kavarna's Leap Room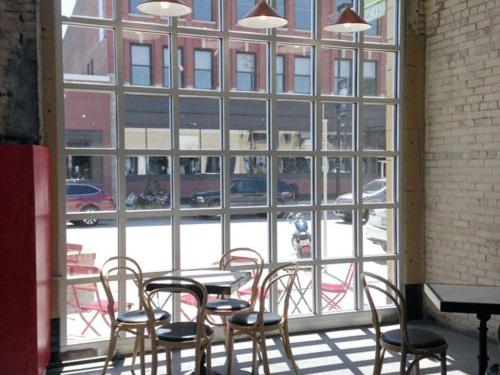 Leap Room is a concept; a mixed-use space that can accommodate small "close-door" private events, temporary retail, and temporary exhibitions. Located next to Kavarna Coffee, only six blocks
from the hotel
.
Lyric Room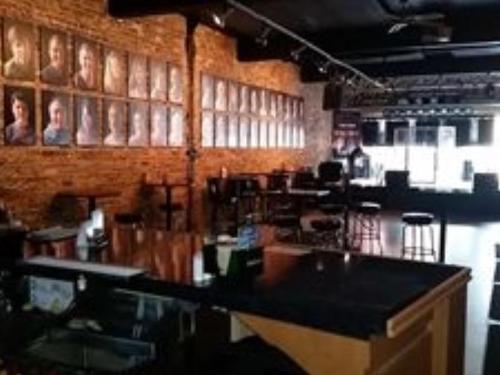 The Lyric Room (at Keggers) is the perfect space for any occasion. They can accommodate up to 100 people in the Lyric Room itself, with full facility capacity of 200 people, and have several affordable drink packages & rental fees that can be customized to meet your needs.
Six blocks from the hotel, in the Broadway District.
Meyer Theater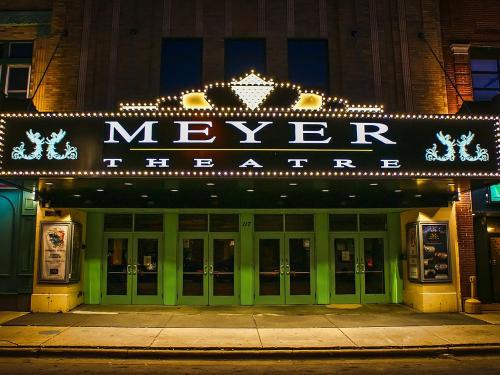 Looking for a large space? A small one? Something in between? But definitely unique? Something special? Look no farther. Only two blocks
from the hotel
, the Meyer Theater has a range of spaces to give you a place like no other.
For smaller events, ask about the Schreiber Room, located overlooking the lobby of the Meyer Theater itself. Your meeting or small party can still enjoy the comfort of a modest size venue with all the style of this 1930's movie and stage palace.
For dinners, receptions, or any other larger gathering, the Backstage at the Meyer will work for almost any occasion. There is also an adjacent auditorium for seminars and presentations.
If you really need to go all out (or just want to), rent the theater itself! With its own bar, stage, and seating from five hundred to one thousand, no other place even approaches the impression your clients or guests will get.
Neville Public Museum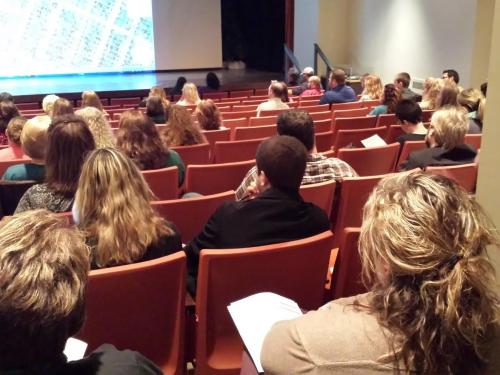 The Neville Public Museum offers use of its meeting rooms, Board Room, Neville Theater, and Frankenthal Gallery for meetings, conferences, training sessions, recitals, and other events. Wireless internet is available throughout the museum. The entire Museum and/or Grounds may be rented for special events.
A unique and beautiful riverfront venue, only eight blocks from the hotel.
Republic Chophouse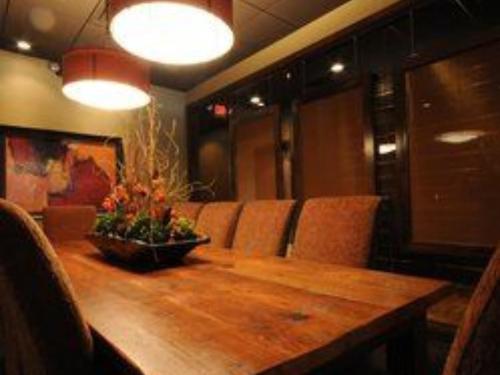 GLASS ROOM
Dinner seating for 10 in an intimate setting for your exclusively private party.
BOOTH ROOM
A perfect size for larger dinner parties, this room has booth seating for up to 32 guests.
PRIVATE ROOM
Dinner seating for 32 and meeting room for up to 35 people. This room offers the ultimate in privacy with solid sliding doors and a secluded location.
PLANK & COPPER ROOM
A larger section in the main dining area of the restaurant that is available for meetings with flexible seating arrangements for up to 40 people.
A beautiful place-only five blocks from the hotel.
Titletown Brewing Company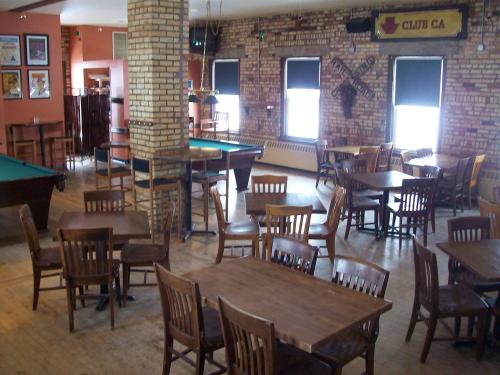 Titletown Brewing Company, Green Bay's original brewpub, is located along the Fox River in the historic Chicago and Northwestern train depot. This one-hundred plus year old building was renovated in 1996 and converted to the restaurant and microbrewery it is today. On the second level is the world's only second floor beer cellar. In addition to the bar area, you will experience a more casual dining atmosphere with billiards, surround sound, 10 TV's and a projector for business presentations or wedding slide shows.
Across the street from the depot is our Beer Works, Tap Room, Roof Tap and banquet space. This building was home to the Larsen Cannery for many years, and has now transformed into one of the hottest spots in Green Bay.
Only eight blocks from the hotel, in the Broadway District.